Business is moving at the speed of light, thanks to rapidly advancing technology. Internet access is faster than ever before, making it possible to send massive files, conduct face-to-face video conferences and process huge amounts of data in moments. Updated hardware is a must-have in order to take advantage of these tools, but simply purchasing a top-of-the-line computer isn't enough.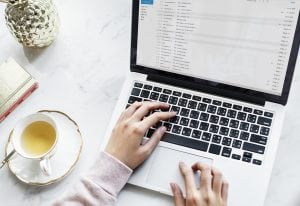 It doesn't take long for systems to get bogged down, which leads to slower start-up time when you turn on your machine. Applications take longer to open, and operations take longer to complete. Slow systems impact productivity. While others move on to the next task, those with slow systems are watching the hourglass icon spin. Fortunately, there are simple steps you can take to bring your computer back up to speed.
Use Computer Cleaning Software
Every time you go online, files are added to your system. The bigger your collection, the more your system will slow down. Consider a high-quality computer cleaning program like CCleaner to centrally clean and protect all of your office PCs.
Beware of Freeware
Any time you are offered something for nothing, it pays to examine the product carefully. After all, it is pretty unusual for people to invest their time and expertise in producing valuable products and services without getting something in return. This rule applies to open source software, otherwise known as freeware, too. Though the software may offer helpful features that will benefit your business, it is often bundled with adware and spyware that will slow down your system. These add-ons generate revenue for software producers, giving them an incentive to get the program installed on your system.
Utilize IT Support
If you haven't already contracted an information technology services firm to manage your business IT support, start looking for a trusted advisor now. You don't want to find yourself making middle-of-the-night calls to locate an available specialist when you have computer issues during a critical, time-sensitive project. More importantly, your IT support does more than handle emergencies. These experts maintain all of your technology and infrastructure, and they proactively monitor your systems for issues that are currently slowing down your computer or have the potential to do so in the future.
To learn more about keeping your computer at peak efficiency -- and to schedule an appointment for proactive maintenance -- contact the Philadelphia technology services experts at Xact IT Solutions.