Stout cybersecurity measures that
comply with tough regulations
The Department of Defense (DoD) works in a highly confidential environment and cannot afford to compromise on any security measures. The DoD has put together the Cybersecurity Maturity Model Certification (CMMC), a framework that assesses the security level of potential contractors to help them choose which contractor to work with. The security level clearly matters to the DoD and as a company that is vying for valuable DoD contracts, you need to cover all your bases.
Xact IT is an expert on CMMC implementation and we're the ideal security partner to help you achieve a high level certification from the DoD. Our experts will analyze the state of your cybersecurity and create a cost-effective roadmap to improve your systems. You can confidently pitch for DoD projects knowing that you have state-of-the-art cybersecurity solutions protecting every aspect of your IT.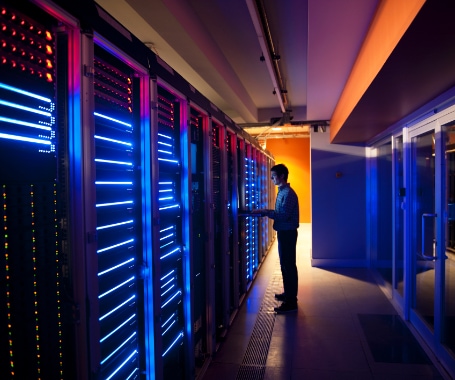 Our IT Services for the Department of Defense
We provide exceptional cybersecurity solutions that suit the highly confidential environment of the Department of Defense (DoD). Each one complies with the DoD's security framework.
CMMC-Specific Cybersecurity Solutions
Years of IT Compliance Experience
Proactive Security Monitoring
Affordable Cybersecurity Solutions