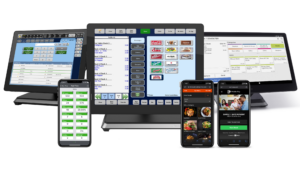 Recently, Aloha POS, a software system used by over 100,000 restaurants and run by its parent company, NCR, was reportedly taken down in a ransomware attack by Black Cat. As of Monday, April 17, 2023, the company was still working through the situation. NCR is taking efforts to restore impacted data and applications and enhance its cybersecurity protections, according to a press release. The hack is not interfering with restaurant purchases or transactions, and it does not extend to NCR ATM, digital banking, or payments business. However, some customers are experiencing the effects of the attack. For instance, they are unable to access back office tools, accept gift cards, or use NCR's data dashboard named Pulse.
One of the affected restaurants, Copper Door in Bedford, New Hampshire, apologized to its guests on Facebook for being unable to accept gift cards or loyalty points. NCR said that the outage in one of its data centers was due to a ransomware attack, and the company is working with outside experts to contain the incident and begin the recovery process. Federal law enforcement is also involved.
This is the second ransomware attack to affect the restaurant industry in less than a month after large food service distributor Ben E. Keith was disrupted in late March. Supply chain types of attacks are big concerns for lots of companies, and the restaurant industry should take a close look at who in their supply chain is vulnerable to such attacks.
While there are not many details available about the attack at the moment, it is thought that someone may have clicked on something or gone to a website they shouldn't have on a computer connected to the corporate network, or there was an exposed password or some cyber hygiene issue. More information about the attack will likely be released in the coming months.
Companies like Aloha POS and NCR have to be public about the attacks as their customers need to be updated, unlike some other industries where they may not have as many customers impacted. It is a challenging situation, and it remains to be seen how long NCR will be down and how it will affect its reputation.
News Sources:
Restaurant Business. (2021, May 13). NCR's Aloha POS hit by cyberattack, causing headaches for restaurants. Retrieved from https://www.restaurantbusinessonline.com/technology/ncrs-aloha-pos-hit-cyberattack-causing-headaches-restaurants