Professional, reliable IT assistance that resolves your problems fast and keeps your reputation intact
Legal clients in the digital age don't only trust you for your expertise, but also your efficiency. And with your communication and work processes relying on your business IT, one minute of service unavailability won't only hurt your productivity, but also your clients' trust. To avoid this, you'll need to hire skilled in-house IT staff to be on standby round the clock, but that'll most likely strain your budget.
That's why Xact IT offers our IT Support, a more cost-effective alternative to meet your law firm's technology needs. Our seasoned technicians will be there for you 24/7/365. We'll troubleshoot the root causes of your issues and resolve your problems fast and for good, taking IT worries off your plate so you can focus on winning more cases.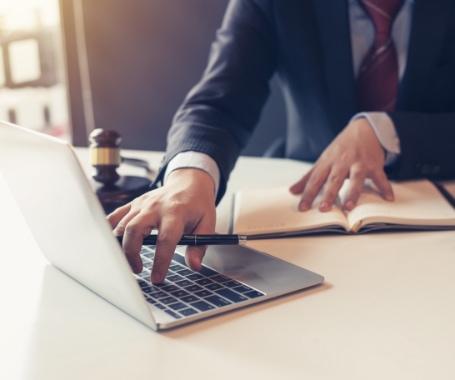 Law firms of all sizes and types trust IT Support from Xact IT for:
Round-the-clock responsiveness
Efficient remote/onsite troubleshooting and targeted solutions
Ongoing expert advice on industry-specific technology best practices
Cost-cutting, flat monthly fee