Meet requirements and deadlines faster and more efficiently by working on optimized, secure business IT
From project planning to vendor management to day-to-day communication, a general contractor's work relies on a suite of technologies to boost efficiency and agility. But despite its competitive edges, your technology will still inevitably malfunction. And when it does, you'll need prompt, effective IT support to fix your problems fast and minimize your loss of productivity and income opportunities.
Xact IT's 24/7 IT Support is designed to help you achieve exactly that, and more. No matter the type or complexity of your IT issues, our experts will pinpoint their root causes and resolve them with targeted solutions so you can get back to work fast and focus on delivering quality projects, not fixing recurring IT problems.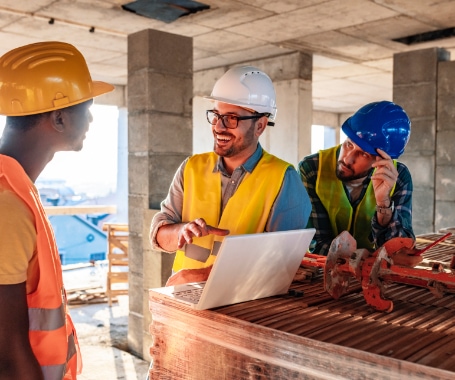 Xact IT's IT Support helps general contractors like yours work smarter while saving money with:
Round-the-clock responsiveness
Efficient remote/onsite troubleshooting and targeted solutions
Ongoing expert advice on industry-specific technology best practices
Cost-cutting, flat monthly fee