Cloud computing has radically shaken up the world of business. Whether you are a small business just starting out or you have been in business for a while, now is the time to review the processes you rely on every day to see whether they would benefit from migration to the cloud. In doing so you could save money, become more agile, discover new business opportunities and find new ways to access, share and secure your data.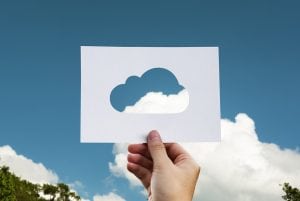 1. Data Sharing and Backup
Collaboration - it's one of the biggest business buzzwords being used today but one you shouldn't pass over as just another passing trend. Sharing data with colleagues or clients and collaborating on projects together becomes so much easier when that data can be shared and accessed seamlessly, securely and within seconds. The cloud allows you to reduce the typical IT overheads associated with file sharing by offering a secure and scalable solution that gives you total control over how, when and where you share your data. What's more, all data can be automatically backed up to the cloud too, eliminating the need for expensive data servers and manual backups.
2. Web Filtering
There is no doubt that the Internet has revolutionized the way we do business. However, it is also a breeding ground for prolific viruses and malware that could threaten data integrity and potentially bring your business to its knees. Many of these threats could easily be introduced onto your network by one of your employees, either through an innocent web search or through deliberate malicious intent. Cloud-based web filtering can help you to protect what matters by ensuring users across your enterprise only ever access websites that do not pose a threat and that if necessary, to monitor and restrict user activity according to predefined browsing rules.
3. Hosted Email
If you have ever had the pleasure of managing a Microsoft Exchange server or a similar service, you will understand the frustrations and limitations this can bring. Common server and mailbox problems include running out of memory or server storage, managing mailbox quotas and administering backups. All of these issues become a thing of the past when you move to hosted email in the cloud. Not only do you pass the responsibility of email management to a third party, but you also have the freedom to utilize more mailbox space, archive old emails, scale as your business grows and ultimately pass the admin headache to somebody else.
4. Email Protection
Whether you need to protect against spam, viruses or malware, cloud-based email protection offers a robust and reliable first line of defense that will ensure unwanted and malicious emails never reach users' mailboxes. Many email hosting companies offer these services as standard with their mailbox packages or as "bolt-ons" that you can add to your mailbox subscription services. One of the biggest benefits of using cloud-based security software is that you don't need to worry about keeping up with the latest threats - your provider will do the hard work on your behalf.
5. Office Tools
If you are using Microsoft Office and managing locally installed versions and a whole host of licenses, it could be time to migrate your office tools to the cloud. Microsoft Office 365, for example, includes many of the features a Microsoft Office installation has to offer but runs completely in the cloud. This means that your users can work from practically any location that has an Internet connection and even from their mobile phones and tablets.
It is clear that the cloud is here to stay and offers viable solutions for small businesses looking to streamline their services, stay ahead of the curve and work in more agile and proactive ways. The question is, what will you migrate to the cloud first?