Ransomware attacks aren't new, but they are becoming more prevalent. This year, they are rocketing to the top of the list when it comes to cybersecurity threats. The 2017 Verizon Data Breach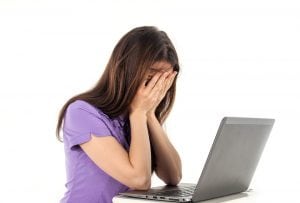 Investigations Report — now in its 10th year — shows a troubling trend: Malware attacks have increased by 51 percent in businesses around the world, and the fifth most common type of malware is ransomware. At this point, if you have not yet been a victim, it is only a matter of time.
The Impact of Today's Ransomware
Software designers are becoming more sophisticated at preventing breaches, so cybercriminals are targeting the weakest link in the security chain — the people who use the system. Individuals are more easily persuaded to release confidential information and allow system access as a result of a variety of cons and tricks. Passwords are the primary objective for hackers, accounting for 80 percent of attacks, and once they have this information, hackers can obtain a wide variety of sensitive financial data.
Espionage is another goal of cybercriminals. Now that proprietary information such as prototypes and research are held in company servers, hackers have incentive to gain access. Of the approximately 2,000 breaches analyzed by Verizon, 300 aimed to steal confidential business data. A majority of these incidents began with a simple phishing email that fooled employees into granting unauthorized access to business systems. Other popular methods of tricking employees include pretexting and downloading malware when other software is added to a user's device.
Of course, not every ransomware attack is focused on financial gain. In one incident, hackers gained access to a number of YouTube accounts, which they subsequently defaced. Parent company Google was able to restore the accounts with no permanent damage.
The Network Security Services You Need to Protect Your Business
Many small business owners believe they are immune to ransomware attacks because their company is too small to attract the attention of hackers. This assumption lulls small businesses into a false sense of security, and they fail to adequately protect the organization. Unfortunately, this is a myth. Small businesses (less than 1,000 employees) are the primary target of hackers, making up 61 percent of all attacks.
High-quality anti-virus software is the first step in preventing ransomware attacks. Ensure that the solution you select has active monitoring, and add in programs that include anti-malware and anti-ransomware features. Next, ensure that your data is backed up every day. That way, if you do fall victim to ransomware, you can easily recover critical files. Finally, robust education for all employees is a must. Remember — 80 percent of attacks take advantage of human users. Teach all your staff members how to recognize and react to phishing, pretexting and other social engineering techniques.
Many small businesses lack the resources to hire and maintain internal IT support. Fortunately, dedicated on-site staff isn't required for your comprehensive security plan. Contracted information technology services offer full-time support, designing and implementing the steps necessary to keep your company's data safe.
Protect your business with the help of expert Philadelphia technology services such as Xact IT Solutions. Our specialists ensure that your organization has taken all appropriate steps to prevent an attack — and if one occurs, we help you mitigate the damage and get back online — fast.