Building the right IT team is important, especially when just a few minutes of downtime could damage your reputation and bottom line. Today's digital business world moves at breakneck speed and demands high performance and reliability. This means that choosing the right IT team is a critical decision.
Accounting, customer service and human resources have IT dimensions that have evolved hugely in recent years. The entire network needs to be consistently managed and maintained to ensure these services stay operating at optimal levels. The question is, who do you trust to manage it all for you? Do you build an in-house team or do you outsource the management of your IT estate to a third-party company? There are pros and cons to each approach.
The Pros and Cons of Outsourcing
One of the biggest plus points of using third-party information technology services is flexibility. You can choose when you need a specialist with a particular skill and how long you need to use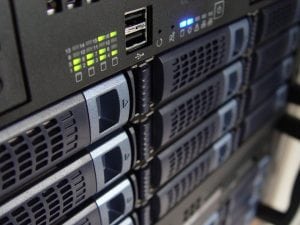 them for. Whether you need programming expertise or an outsourced help desk that is manned 24/7, outsourced IT services can provide you with this level of freedom.
Outsourcing also makes financial sense for a number of reasons. Using an outsourced IT team or individual specialists saves on full-time salaries, office space costs and energy costs. These overheads, especially in areas where the cost of office space comes at a premium, can be high, so many businesses will welcome the savings outsourcing brings. A business will usually also save on equipment and tool costs, as the outsourced contractor will bring their own or include equipment costs in their overall fee.
There are also in-house costs to consider that may not be so apparent or that are specific to the individual employee. Training costs, for example, can run into thousands of dollars per year per employee. Spread over the year or absorbed into the overall HR budget, these costs may not be so obvious at first glance. Using an outsourcing company, on the other hand, will give you the flexibility of selecting the skillsets you need when you need them, and all without eating into your training budget. Better still, a good outsourcing company will ensure that their teams are up to speed with the latest innovations in hardware and software.
However, there are disadvantages of using contractors over full-time staff, and these can be obvious from the start. The hourly rate for a contractor will likely be much higher than that of an in-house member of staff. You will also need to invest time in choosing an IT team that is affordable, trustworthy and on hand whenever they are required.
The Pros and Cons of In-House IT Teams
Possibly the biggest advantage of using in-house teams is that they work for you and only you. This means individuals are trained to meet the specific needs of the company and have a contractual obligation to meet the requirements of their employer, even if that means being on-call over weekends and holidays. This can be particularly valuable when a security breach or similar emergency arises.
Continuity is often a big concern. A recurring problem or an ongoing project can benefit hugely from having the same team of people working on it until it is resolved or completed. Can an outsourcing company always guarantee that the same individual will be available to take up where they left off or to see a project through to completion? Organizations can also focus on ensuring their in-house teams are trained to the highest standard and get the best from their star performers.
The subject of training actually brings us to one of the big disadvantages of using in-house teams. IT training can be incredibly expensive and is a constant rolling expense. As technology continues to move forward, organizations will need to keep pace by ensuring their operatives' skills and knowledge are up to date.
A Hybrid Approach
When it comes to choosing in-house or outsourced IT teams, there are clear and compelling advantages with each. Many organizations are opting for a hybrid IT support model that combines the flexibility and cost savings of outsourcing with the consistency and availability of in-house teams.
At Xact IT Solutions, we have raised the bar when it comes to
managed information technology services
. We build our services to suit your needs, whether you want to use us as your exclusive IT partner or to use our services as an extension of your own.